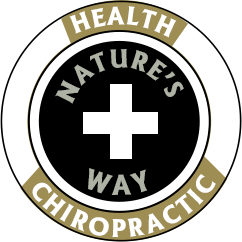 Boulevard Chiropractic helping your family
achieve optimum health for LIFE.
A Tecumseh Chiropractor Here For The Whole Family
At Boulevard Chiropractic we believe the power that made the body heals the body.
Tecumseh chiropractor Dr. Chuck Berrington uses the best technology and has a passion to help you heal by getting to the root of your problem and correcting the underlying causes.
Through chiropractic care, we'll realign your spine so that your body can heal thoroughly. "Our care is affordable and focused on your entire family. We want to help you and your loved ones feel your best so you can live a great life."
Feel the Love, Feel the Difference, Feel Better
We welcome you to experience care in our office that is like no other. Here, we'll support you, care for you like family, and encourage you along the way.
We believe in helping you maintain total wellness…spiritual wellness, emotional wellness, exercise, proper nutrition and chiropractic care all contribute to a healthy body and mind.
Take The First Step, You'll Be Glad You Did
Are you ready to finally experience relief and wellness? That's why we're here! We'd love to show you around our Tecumseh practice and help you and your family live your best life!
Visit us today and let's start your journey down the road to optimal health and wellness! (517) 423-0710